InfraredSupport.com

Here's how it works…
Thermographers register at our webstore for annual support package. Affiliates will then have access to preferred business meetings and marketing support services for their company including bi-weekly recorded marketing webinars. Find out more…
Thermal Imaging Conference

$895 (included as part of IR Support Membership)
The 2019 Venue – Hilton Irvine/Orange County Airport Hotel

The 2019 Thermal Imaging Conference will be held at the Hilton Irvine/Orange County Airport Hotel, in Irvine, California from Oct 3, 2019 – Oct 6, 2019. Walking distance from John Wayne Airport in Orange County and just minutes from shopping, entertainment and attractions, the Hilton Irvine/Orange Country Airport Hotel features fresh and bright contemporary-styled guest rooms, relaxed bars and restaurants, a 24-hour fitness center, heated outdoor pool, and over 20,000 sq. ft. of flexible event space.
InterpretIR.com
Only available to members!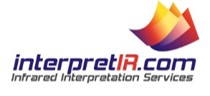 Welcome to InterpretIR.com! We are the Certified Thermographer's source for high quality third party Interpretation Services. Our network affiliates enjoy convenient 24/7 on-line interpretation services via our expert team..
Here's how it works…
An interpretation is submitted via www.interpretir.com and is routed to an appropriate infrared professional(s). The professionals will review your request and provide an expert evaluation of your request within a timely manner. Find out more…
Website Design Services
$499

($599 for non-members)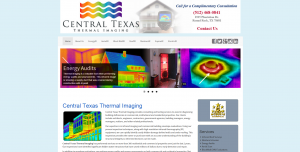 Have your website created just the way you want it! For only $499, United Infrared will build you a website that works across all devices and is optimized for viewing on mobile devices! We boast a two-week turnaround on any infrared website. Don't be left behind: Have your site, the way you want it, now! Find out more…
Basic Services
Local business support meetings and seminars
Business and marketing consulting through network membership and paid support services