Click here for IR CAMERA & EQUIPMENT STORE
Infrared Cameras
Infrared camera manufactures offer discounts to UI members.
Below, a list of participating IR camera manufacturers: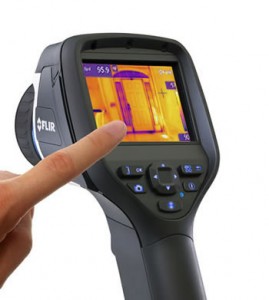 FLIR Systems, Inc. designs, develops, manufactures, markets, and distributes technologies that enhance perception and awareness. We bring innovative sensing solutions into daily life through our thermal imaging systems, visible-light imaging systems, locator systems, measurement and diagnostic systems, and advanced threat detection systems. Our products improve the way people interact with the world around them, enhance public safety and well-being, increase energy efficiency, and enable healthy and entertained communities.
Click Here to Request a Quote!
---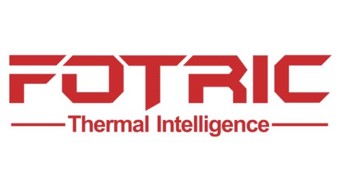 Fotric Affordable professional thermal imaging products include Fotric 220 Series Smartphone-Based Pro. Thermal Cameras for R&D, Education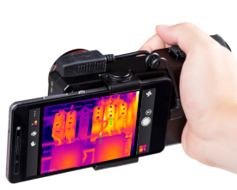 , and Professional Inspectors, Fotric PdMIR Intelligent thermal image and data management system, etc. Suitable for the applications in electricity, mechanical, roof, home inspection, equipment, machinery, biological products, materials, electronics, new energy, railways, automobile, and other fields.
Click Here to Request a Quote!
---

CorDEX – leaders in the innovation and manufacture of instruments used every day in the world's most challenging work environments. All of CorDEX instruments are specifically created for safe use in hazardous environments, which makes CorDEX the authority in Intrinsically Safe Instrumentation. Invested in product development and certification to make sure their customers have the confidence that is needed to stay safe. Cor-DEX tools offer more than just safety, performance and accuracy – they give their customers the confidence to do the job.
Click Here to Request a Quote!
---

America's first thermometer company originated in Cincinnati, OH in 1836. Since that time, Palmer Instruments has steadily evolved through product development geared exclusively towards industrial supply and process measurement. From development of the "Foster Cup" thermometer in 1880, through the radical improvement of thermometer legibility by the patented "Red Reading Mercury" tube in 1929, to today's temperature and pressure measurement innovations, Palmer has always maintained the "first" tradition by bringing instrument value, service and quality to a broad range of industries.
Click Here to Request a Quote!
---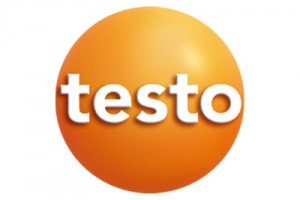 TESTO, INC. is a world leader in the design, development and manufacture of portable test and measurement instrumentation. Backed by over 50 years of measuring engineering experience our mission is to provide the best quality, service and value in the industry. In addition, Testo is recognized as the leading worldwide manufacturer of portable combustion efficiency analyzers and air emission analyzers. Testo has also become a major supplier of HVAC, critical HVAC, refrigeration, airflow, and environmental monitoring instruments for markets as diverse as chemical, food service and production, pharmaceutical and biotech, and residential HVAC suppliers.
Click Here to Request a Quote!
---

Since its founding in 1948, Fluke has helped define and grow a unique technology market, providing testing and troubleshooting capabilities that have grown to mission critical status in manufacturing and service industries. Every new manufacturing plant, office, hospital, or facility built today represents another potential customer for Fluke products.
Click Here to Request a Quote!
---

Since its inception in 1983, Opgal has been at the forefront of developing high performance, versatile visualization hardware and software products for a variety of markets using its state-of-the-art thermal and other advanced electro-optical technologies. Therm-App delivers professional day/night imaging and thermographic capabilities in a powerful device that is small
enough to fit in your pocket. Whether you're an electrician, building inspector, or technician, you can obtain accurate measurements and transmit them directly from the field.
Click Here to Request a Quote!
---
Seek Thermal specializes is mobile infrared thermal imagers and compact imagers with the Seek Compact, Seek CompactPro, and Seek Reveal/RevealPro. Whether you're a plumber searching for a clog, an electrician checking for a hotspot, a hunter tracking game, or a homeowner looking for peace of mind,
Seek delivers the insight and illumination you need to find, fix, and feel safe faster.
Click Here to Request a Quote!
---
  Infrared Equipment

View Our Equipment and Tools Here!